Tarte Matcha Kalamansi
Composition
Sable Breton Matcha 
Kalamansi Creamy 
Mousse Ecuador 
Spray chocolate 
Merengue Italianne 
Glaze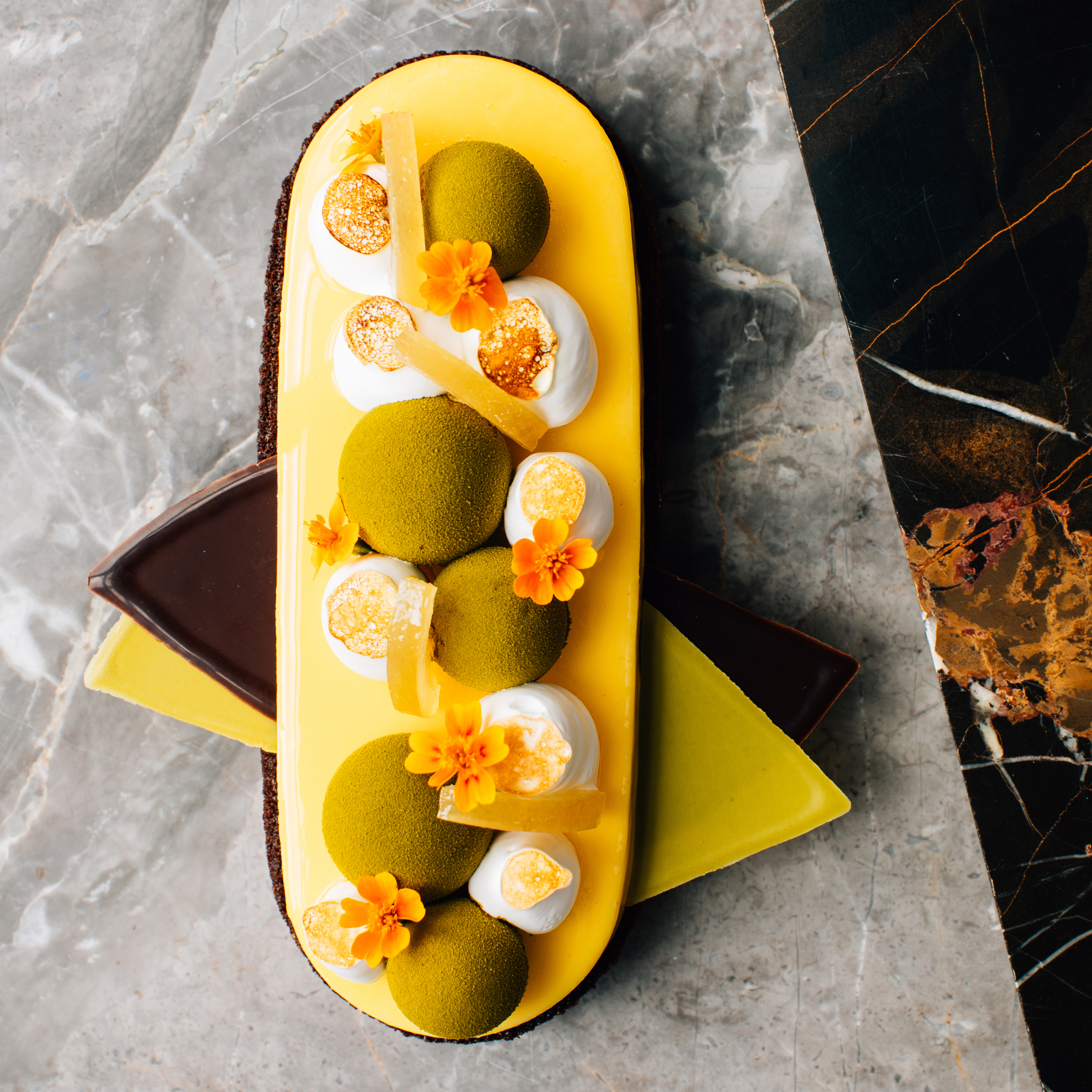 1. Sable Breton Matcha
Working method
Mix all ingredients together to have a homogeneous dough.
 Put in the fridge for a few hours. 
Roll out to 8 mm. 
Bake at 180°C until golden brown.
2. Kalamansi Creamy
Working method
Boil the Passion, Kalamansi puree and sugar. 
Add Eggs and mix till a smooth structure. Add the soaked gelatine. 
When the composition have a temperature of 35°C mix the butter.
3. Mousse Ecuador
Working method
Boil the fresh cream and pour on the chocolate. 
When the Ganache reaches 35°C incorporate the whipped Cream.
4. Merengue Italienne
Working method
Cook the sugar (150g) and water till 121°C. 
Whip the egg white and sugar (20g). 
Add the sugar syrup very slowly on the egg white.
5. Spray chocolate
Working method
Melt the chocolate and cacao butter at 40°C, mix together. 
Spray on the frozen mousse.
6. Glaze